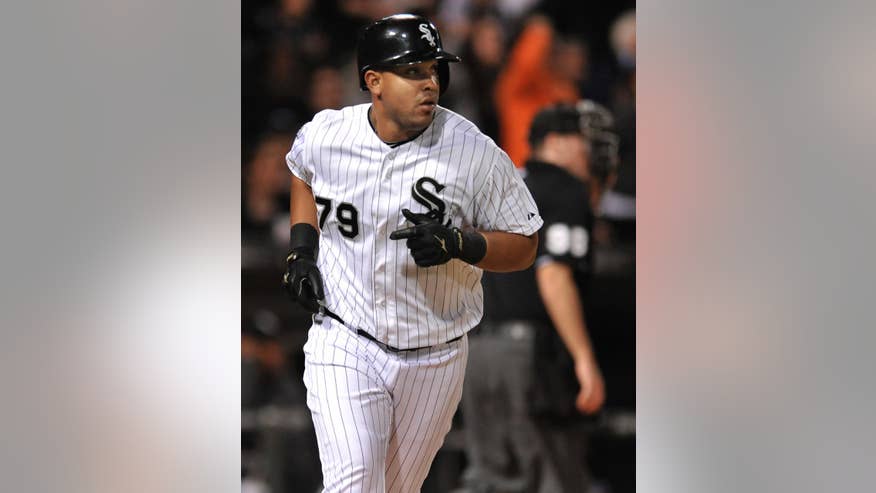 Chicago southpaw Jose Quintana is coming off one of his best outings of the season wherein he limited the Cubs to just one hit – a leadoff single to Jeff Samardzija in the sixth inning – over seven innings.  "I definitely thought he was pretty good on that day," White Sox catcher Tyler Flowers said.  "Fastball command big time was on.  He was able to get ahead of guys, which makes all of his other stuff that much better.  He spotted up fairly well.  We got early contact which is always nice to have too."  Quintana is 1-2 with a 3.56 ERA and 1.20 WHIP overall this season, including garnering a 3.00 ERA and 1.27 WHIP at home, a 1.93 ERA and 0.78 WHIP versus National League opponents and a 3.32 ERA and 1.00 WHIP over his last three starts.  Quintana has recorded quality starts in six of his seven starts this season.
Quintana's counterpart, Arizona left-hander Wade Miley, toes the rubber in terrible form as evidenced by his 6.50 ERA and 1.38 WHIP over his last three starts (18 IP; 13 ER; 20 H; 13 K; 5 BB). Overall, Miley is 2-3 with a 5.14 ERA and 1.30 WHIP this season, including posting a 6.21 ERA and 1.41 WHIP at night (29 IP; 20 ER; 29 H; 6 HR; 12 BB).  The last place Miley wants to find himself is within the confines of U.S. Cellular Field where the White Sox are averaging 5.3 run per game, including last night's offensive eruption that included seven runs in the fourth inning against Brandon McCarthy.
"Even after four or five innings to sit down here and think about it, I really don't know," McCarthy said.  "I don't know if they changed their approach and got super aggressive; I was throwing a lot of strikes.  They just started jumping on everything.  They're not terrible pitches.  They're not anything different than what I was doing in the first three innings.  I don't know how you can get nine hits out of 10 hitters when I felt like I was doing the things I needed to do.  Mentally, physically, everything felt the exact same as the first three innings.  It's just all of a sudden, every pitch I threw I was turning and watching it go somewhere else.  I am baffled at this point."
The White Sox are batting .293 with a .340 on base percentage versus left-handed starters (6.4 runs per game) and .298 with a .351 on base percentage in interleague play in 2014 (6.2 runs per game). In contrast, Arizona is batting a woeful .243 with a .2994on base percentage on the road (3.8 runs per game) and .245 with a .296 on base percentage at night (3.8 runs per game).  Let's also note that Chicago possesses a superior bullpen that boasts a 2.06 ERA and .175 opponents average against over the last nineteen games.  Overall, Chicago relievers own a 2.91 ERA and 1.18 WHIP at night and a 2.03 ERA and 0.71 WHIP over the last seven games, whereas Arizona relievers own a 5.50 ERA over the last seven games.
From  a technical standpoint, Chicago is a profitable 26-4 (+21.7 units) versus National League starting pitchers with an ERA between 4.70 and 5.20 and 22-11 (+13.1 units) after scoring nine or more runs in its previous game, whereas the Diamondbacks are a money-burning 1-8 (-7.2 units) versus left-handed starters, 7-17 (-11.1 units) following a loss and 5-14 (-11.1 units) in games with a total between 7 and 8.5 runs.  Take Chicago and invest with confidence.