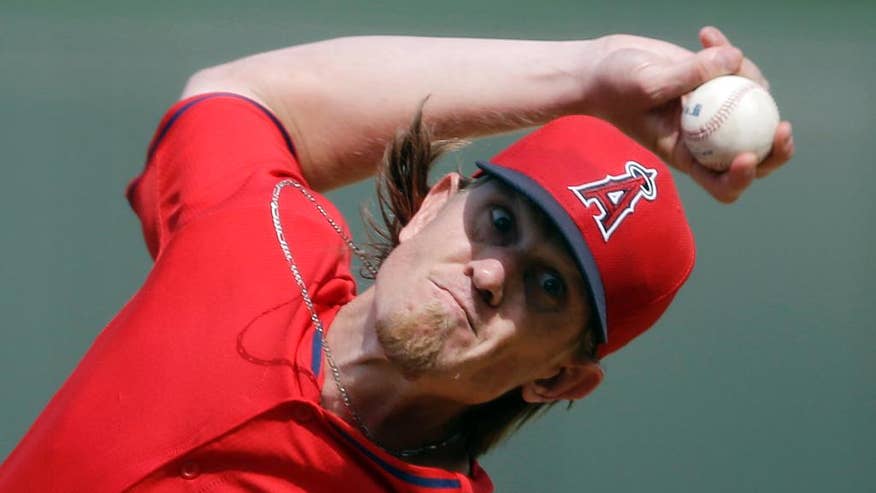 Los Angeles right-hander Jered Weaver remains the anchor of the Angels' rotation as he is 4-2 with a 3.22 ERA and 1.13 WHIP this season, including going a perfect 3-0 with a 1.83 ERA and 1.11 WHIP over his last three starts. Weaver is 4-0 with a 1.71 ERA in his last five outings, and has allowed exactly one earned run in four of those five starts. "I think he's growing into his stuff," manager Mike Scioscia said. "Weaver is trying to get back to where he wants to be and has taken great strides the last couple of games. He gets it done, he competes."
On the opposite end of the spectrum is Tampa Bay starter Chris Archer, who takes the mound in terrible form with a 7.36 ERA and 1.91 WHIP over his last three outings (10/11 K/BB ratio). Archer has also gone five innings or less in three consecutive starts for the first time in his career. Overall, Archer is 2-2 with a 5.16 ERA and 1.47 WHIP this season, including going 0-1 with a 6.35 ERA and 1.67 WHIP on the road. Archer's woes have been exacerbated by the fact that right-handers are hitting .380 against him, while opponents are hitting .227 in two-strike counts, up from .152 in 2013.
One of the biggest disappointments for Tampa Bay this season has been its bullpen. Indeed, Tampa Bay relievers enter tonight's game with a 5.29 ERA and 1.58 WHIP on the road and an 8.15 ERA and 1.58 WHIP over the last seven games. In contrast, Los Angeles relievers have finally come into form as they boast a 3.24 ERA and 0.96 WHIP over the last seven games. Another surprise for Tampa Bay has been a lack of offense as evidenced by the fact that the Rays are batting just .230 with a .298 on base percentage on the road (3.3 runs per game).
From a technical standpoint, Tampa Bay is a money-burning 12-31 (-17.3 units) as road underdogs, including 3-16 (-12.0 units) as road underdogs of +125 to +175. Meanwhile, Los Angeles starter Jered Weaver is 79-42 (+25.3 units) as a favorite of -150 or less, including 42-17 (+19.5 units) as a home favorite of -150 or less. I should also disclose the following trends favoring Weaver tonight:
Weaver is 78-33 (+23.9 units) as a home favorite;
Weaver is 83-34 (+28.1 units) at home;
Weaver is 65-28 (+21.8 units) in home night games;
Weaver is 77-39 (+25.7 units) following a win;
Weaver is 15-2 (+12.4 units) at home after allowing one run or less in his previous outing.
With Chris Archer owning a career 5.06 ERA and 1.41 WHIP versus the Angels, take Los Angeles and invest with confidence.